Pictures from the Arch Rivalry Game:




standing at the train platform in lovely East St. Louis, looking over at the Edward Jones Dome



Just remember, 205 years ago, the land across the river was part of France.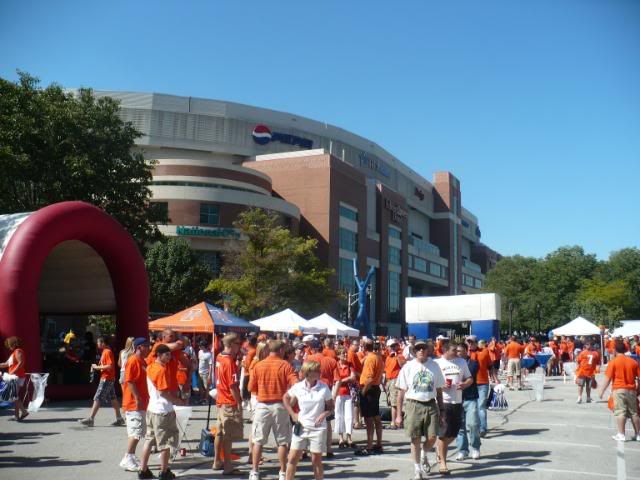 Alumni Association Tailgate



this is probably 3:30-4:00PM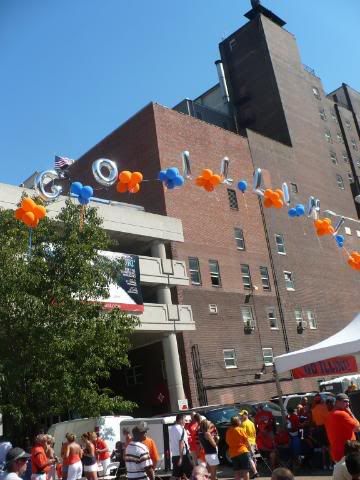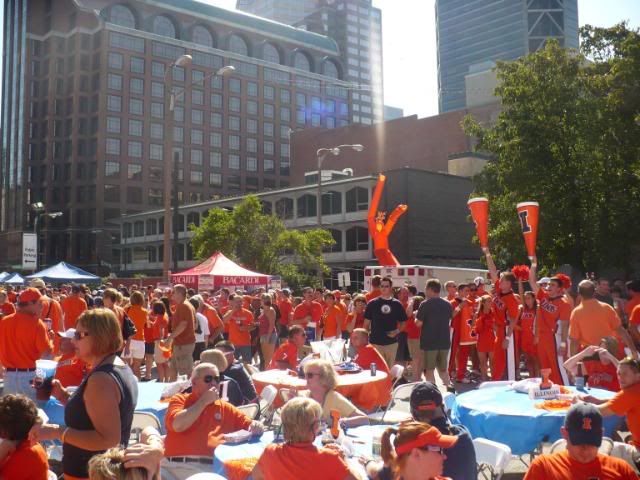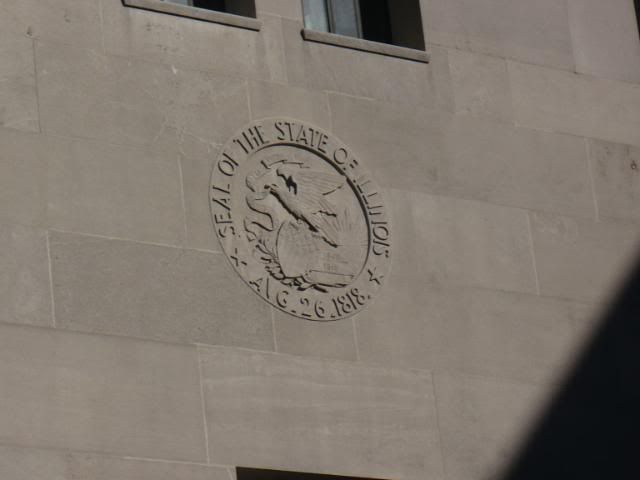 Federal Reserve Building a block or two from the stadium





I do'nt know either...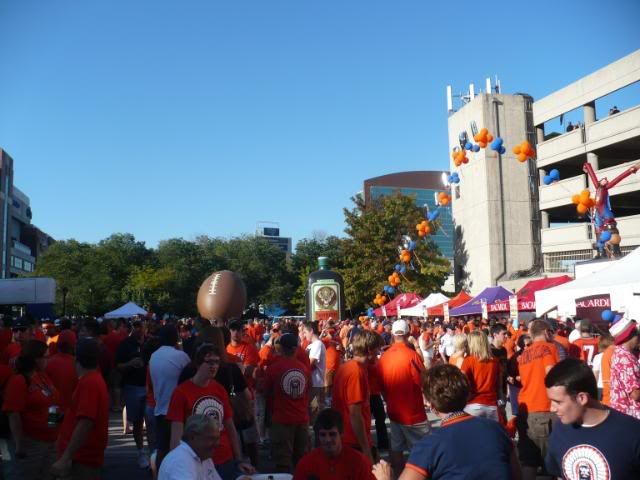 crowd picking up later in the afternoon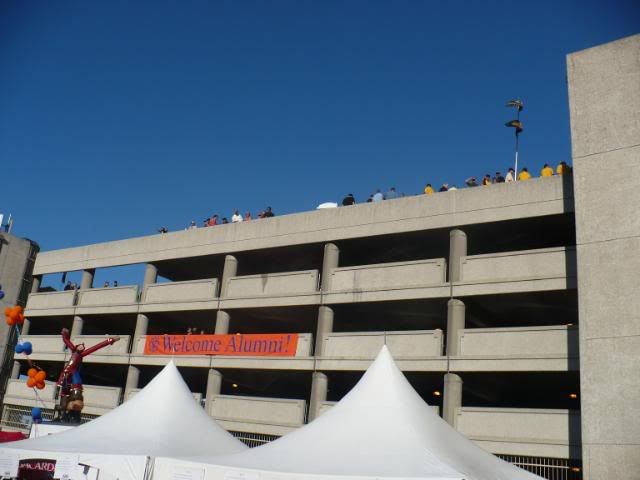 people tailgating up in the parking deck



by about 5-5:30 the Alumni tailgate was packed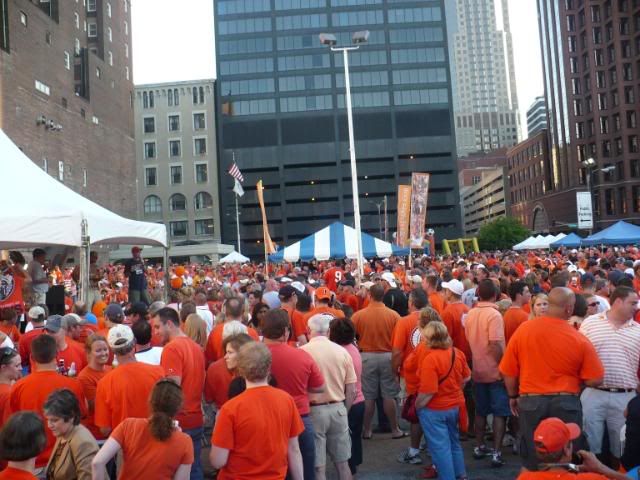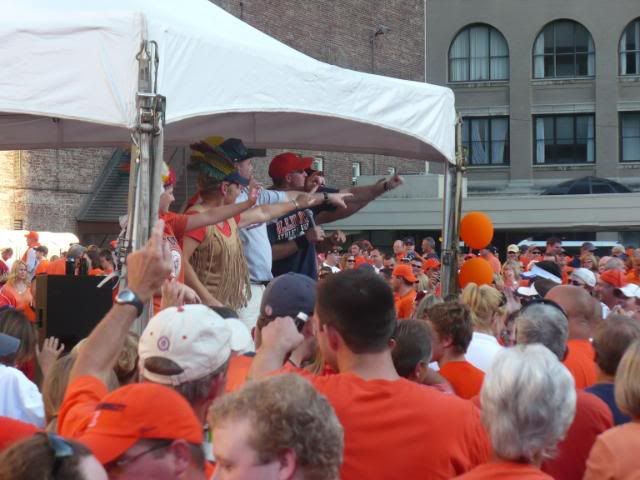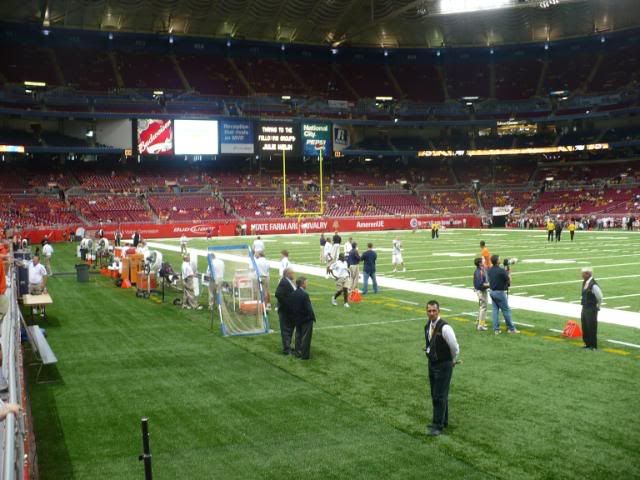 Inside the Stadium (not bad for Tomah- I mean Captain's Club)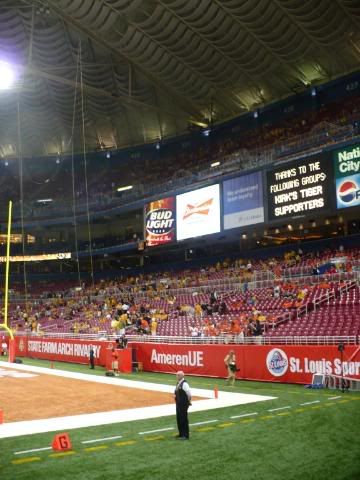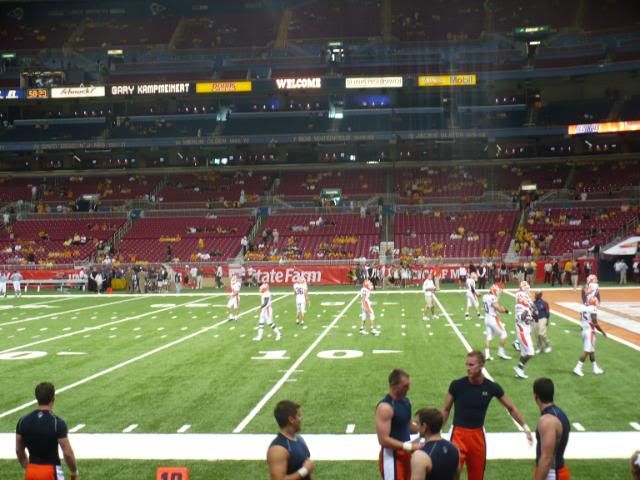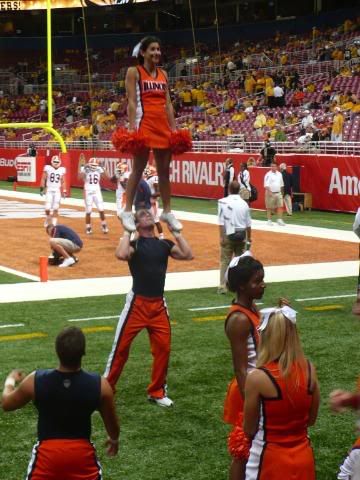 no clue how I got these seats.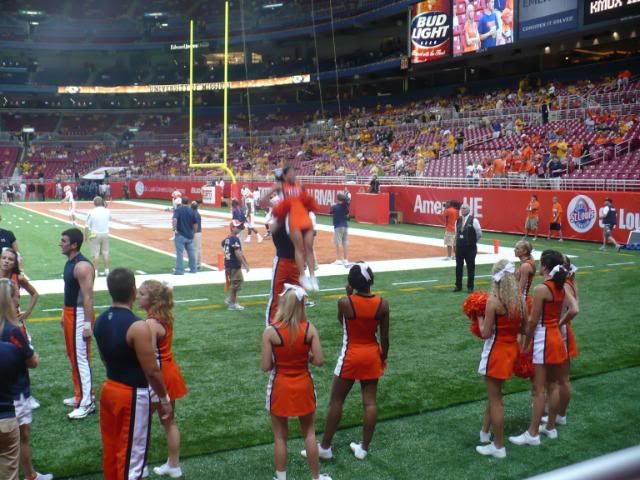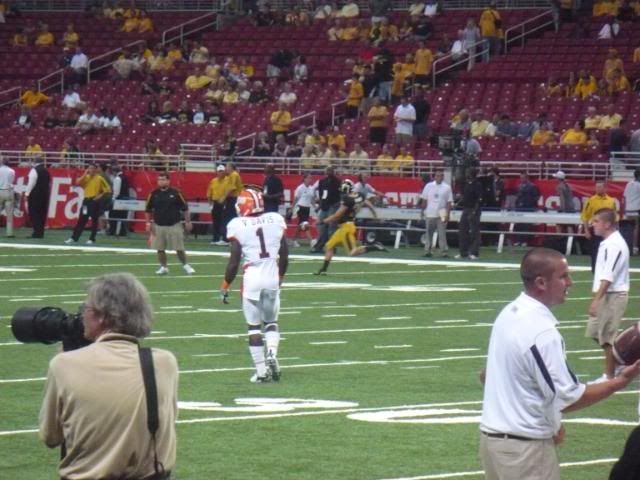 Vontae Davis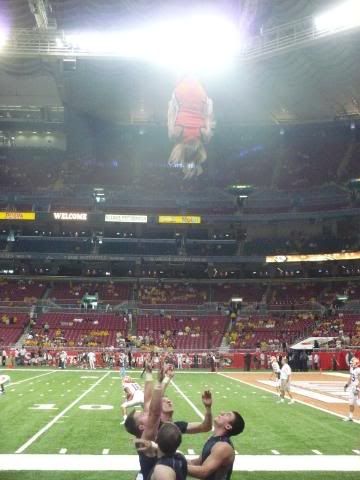 more flying women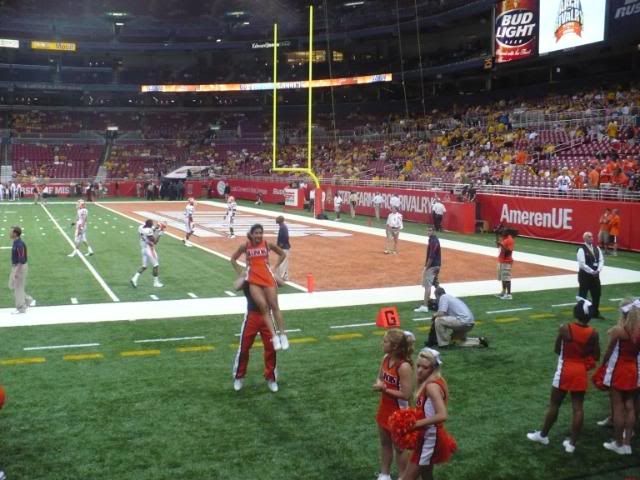 pregame stretches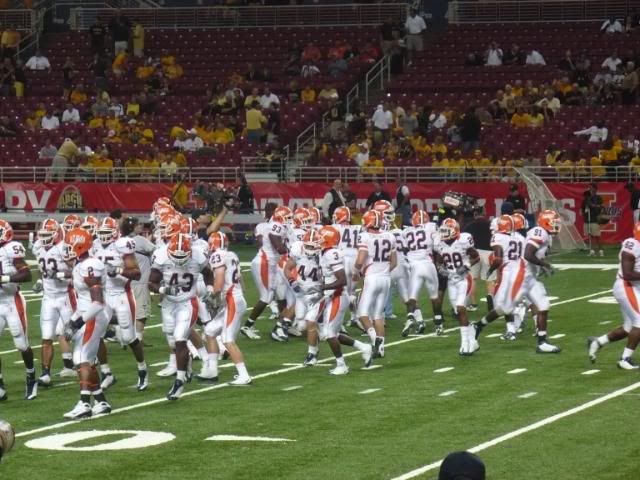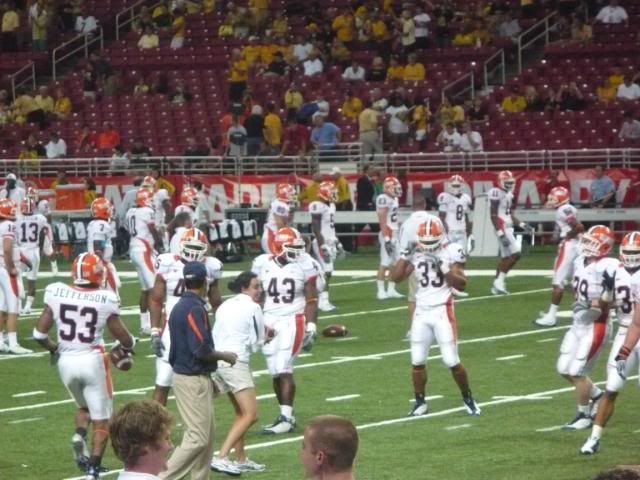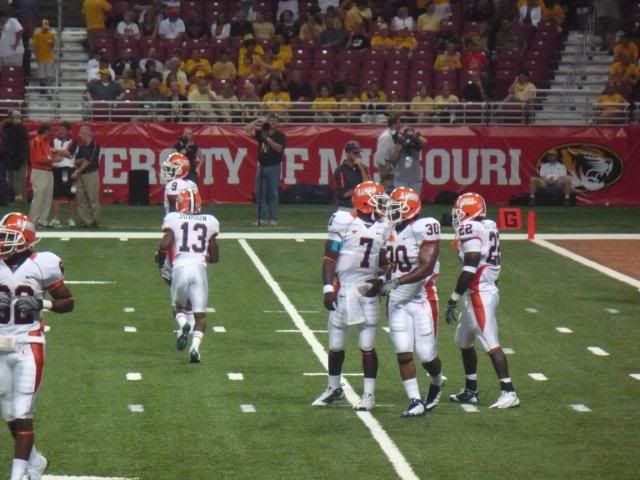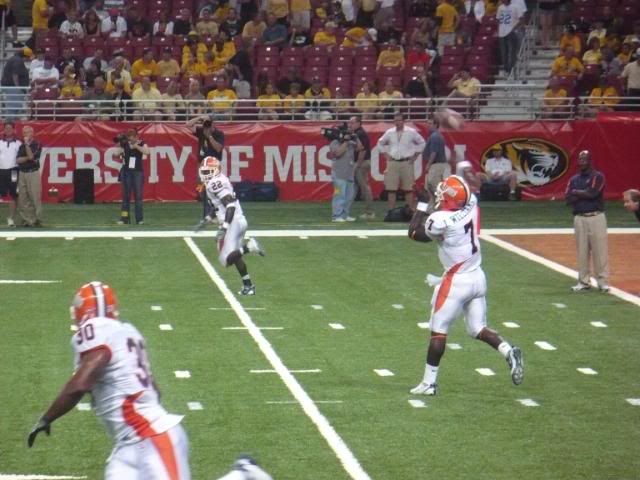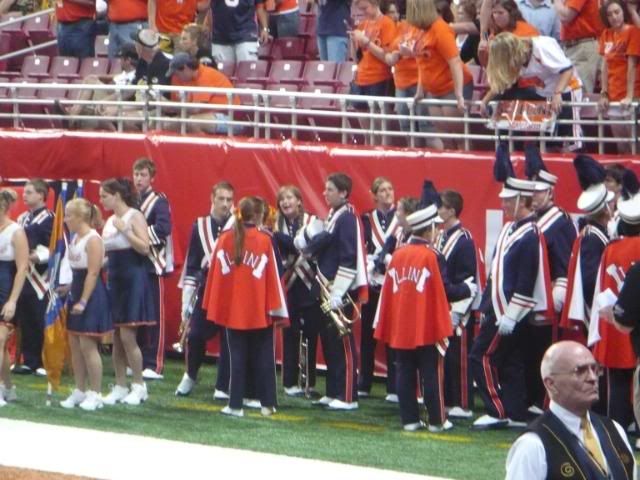 The Marching Illini enter the building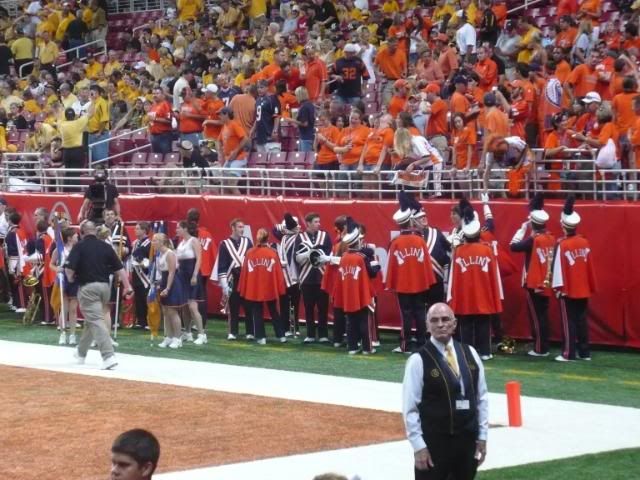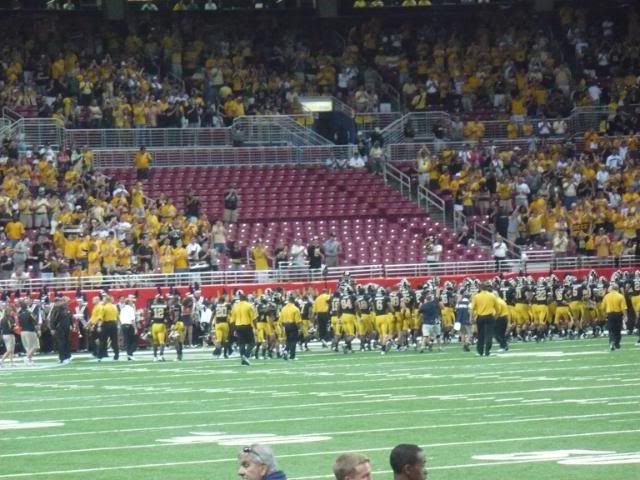 Missouri leaves for the locker room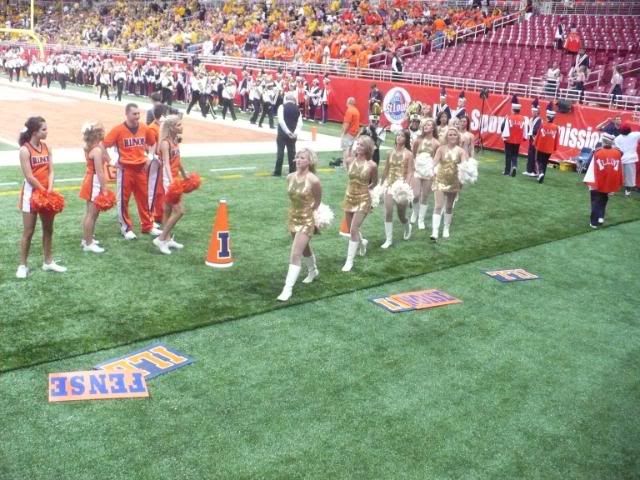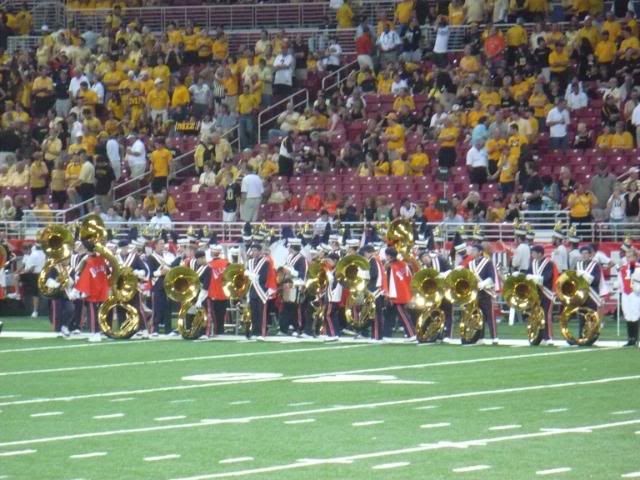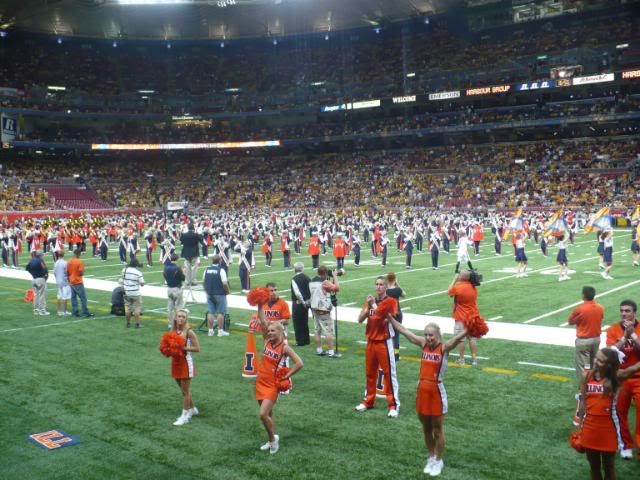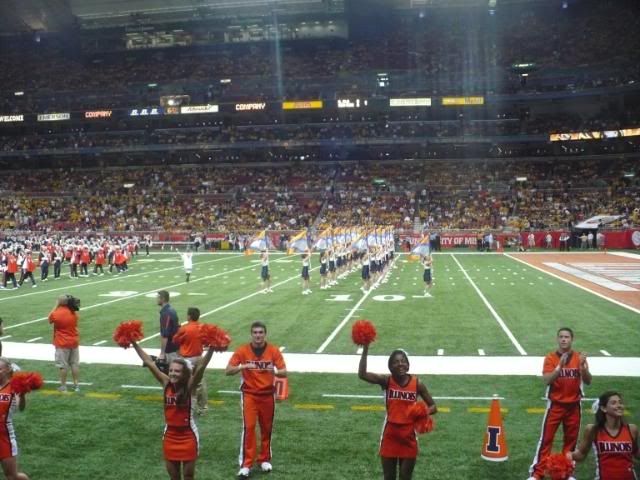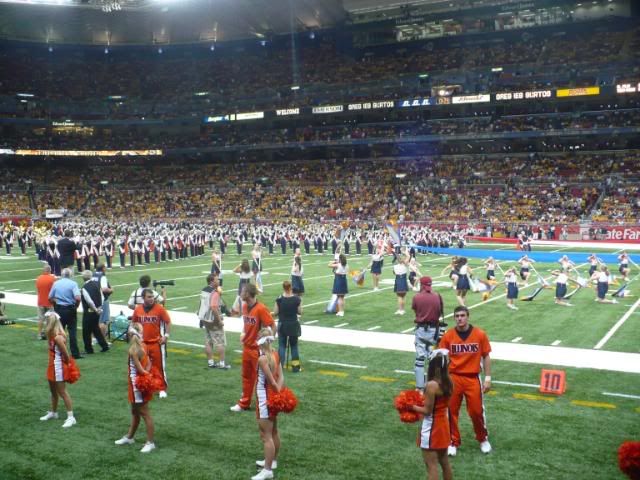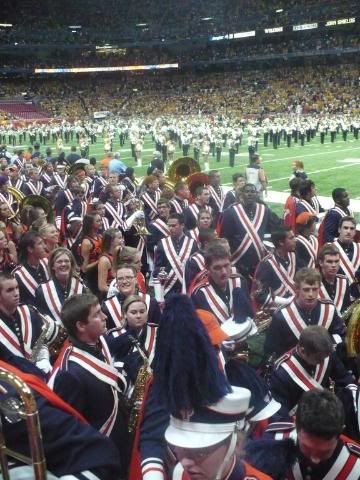 Marching Illini coming back into the stands while Missouri's band plays before the game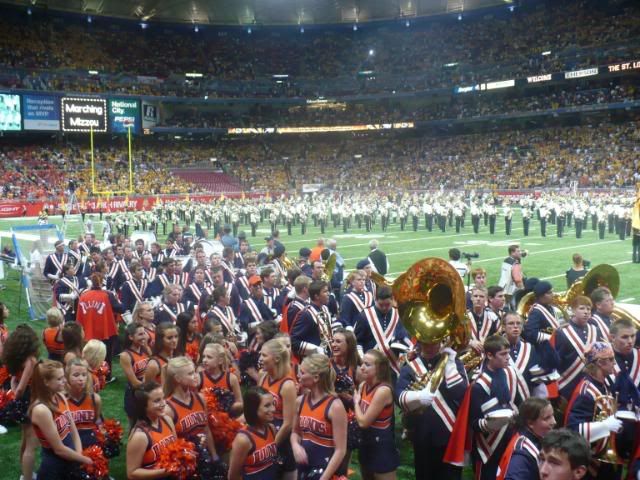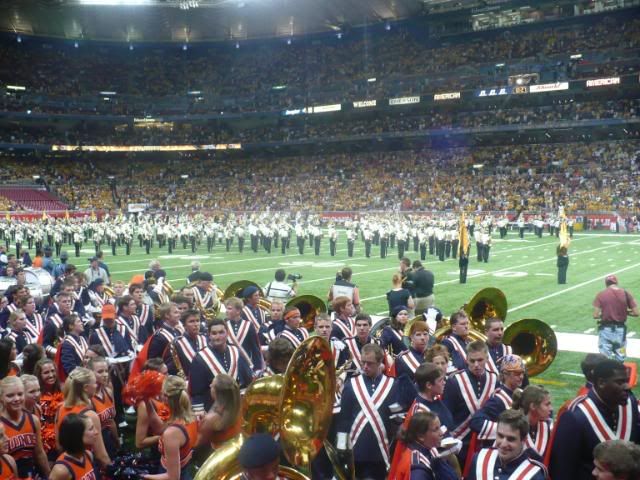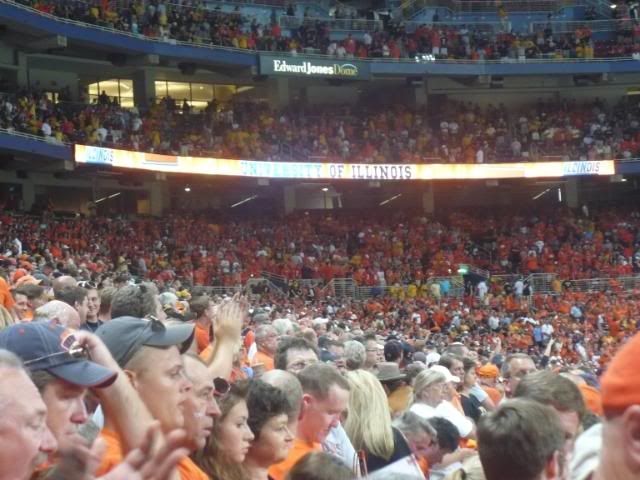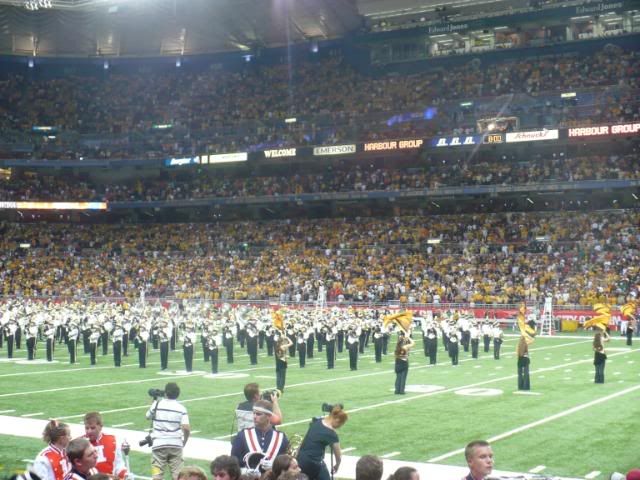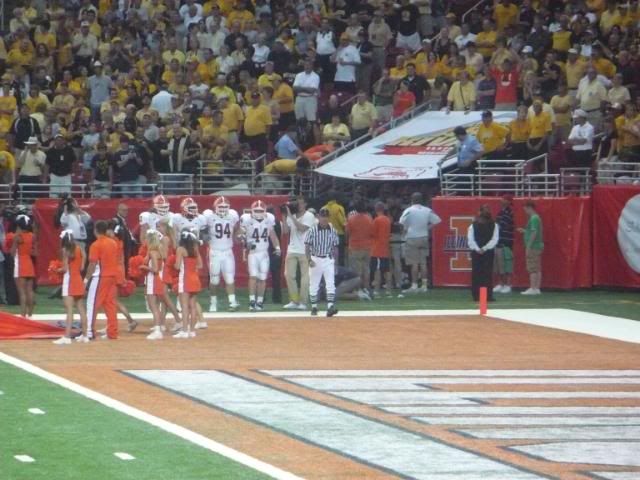 captains come back out for the coin flip.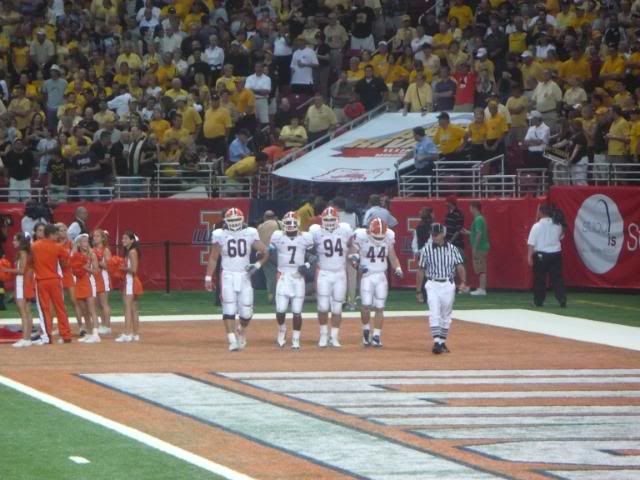 Captains (L-R): Ryan McDonald, Isiah Williams, David Lindquist, Brit Miller



Missouri enters the stadium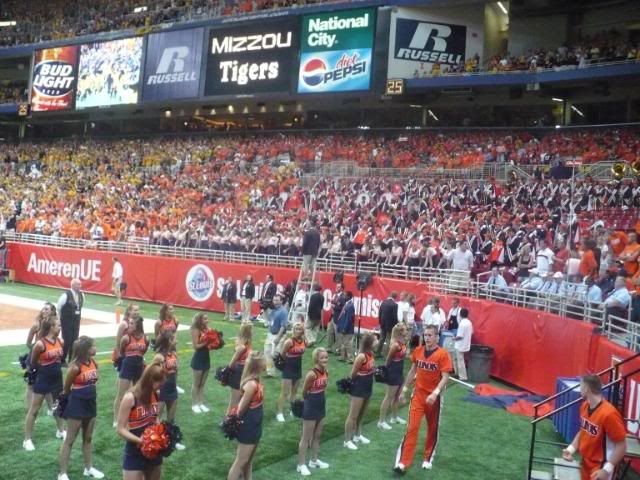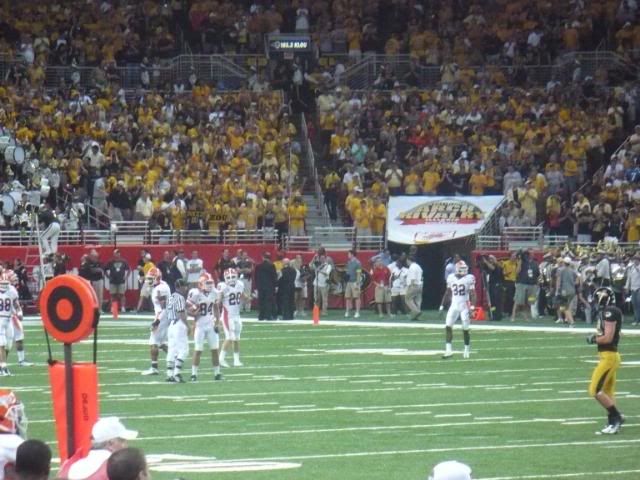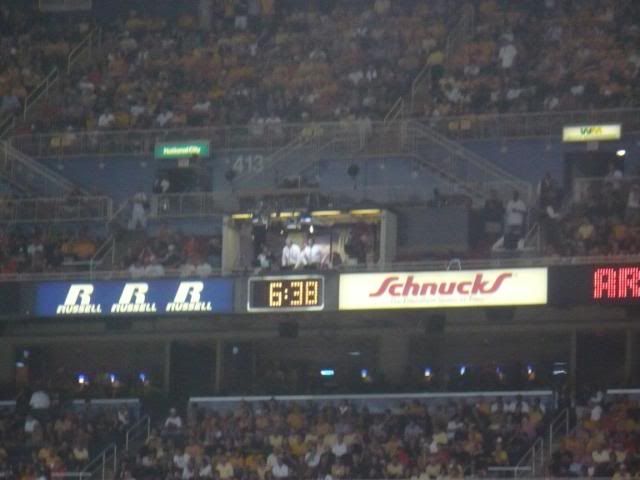 view of the TV booth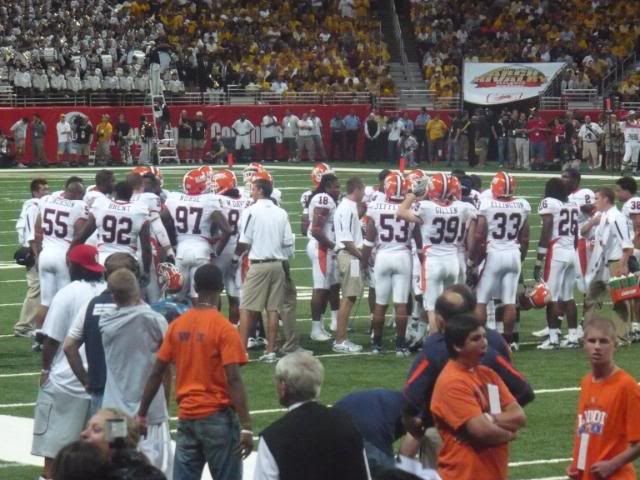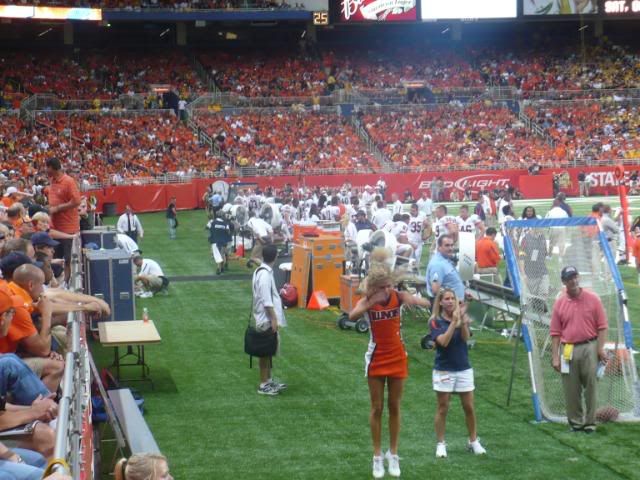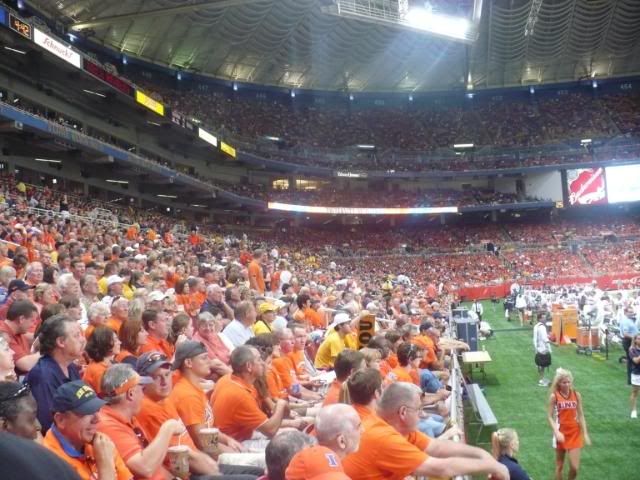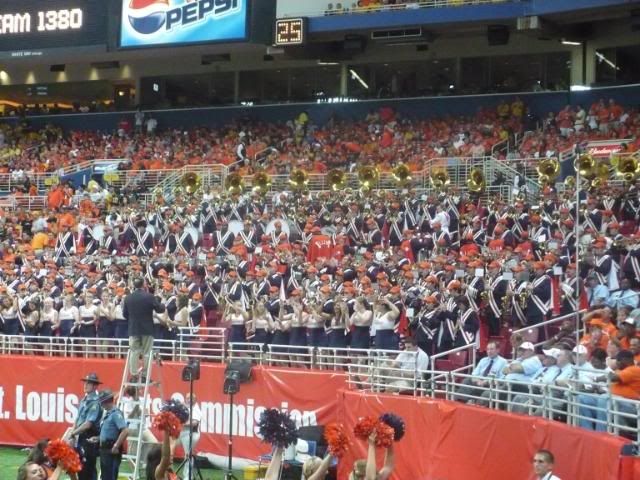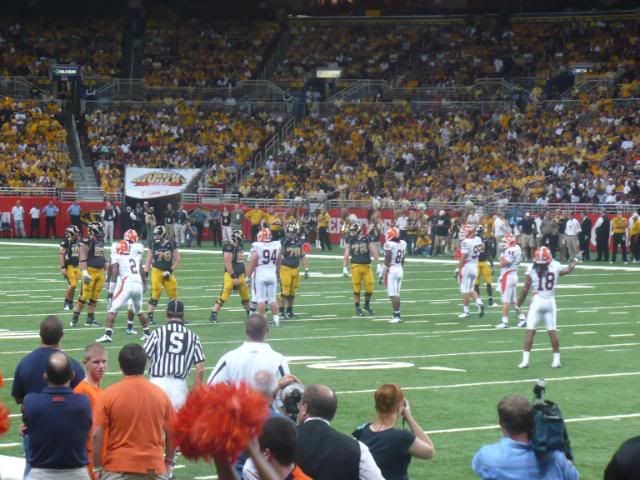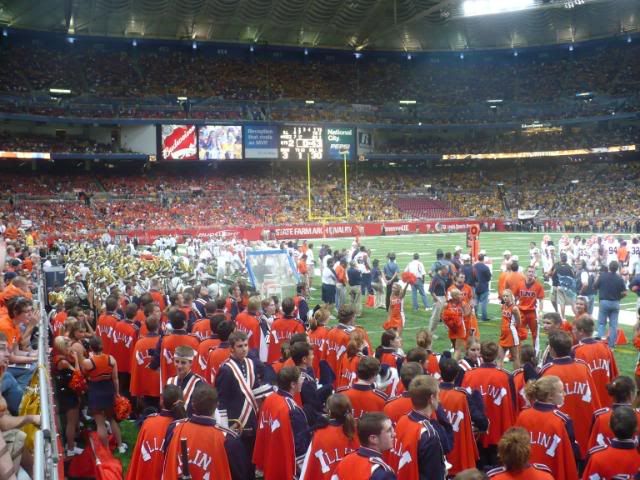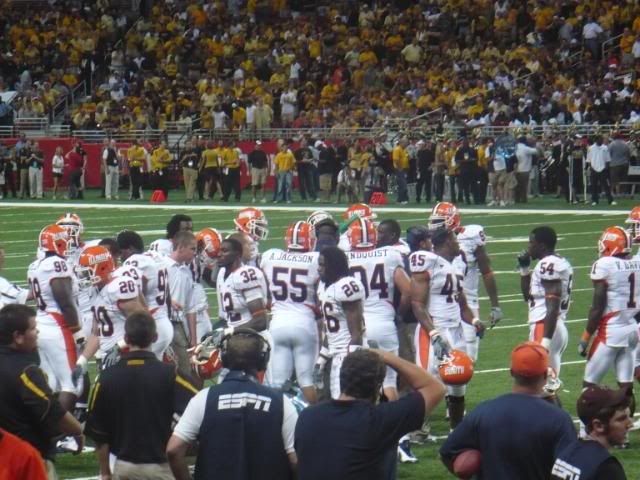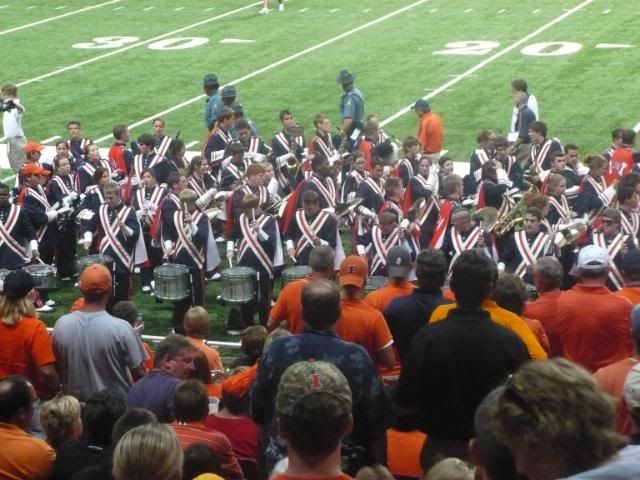 Marching Illini after halftime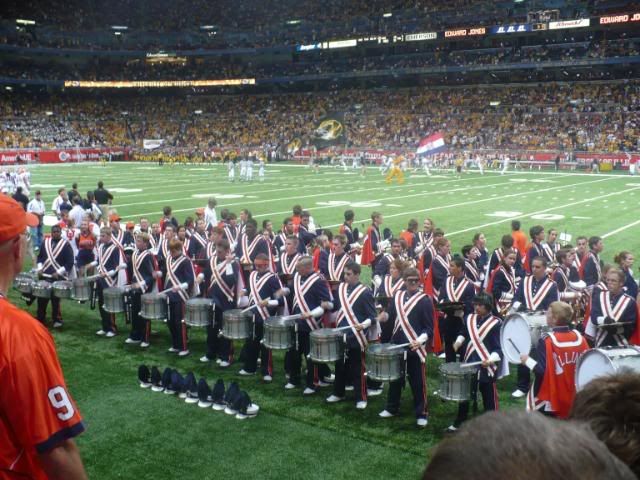 Drumline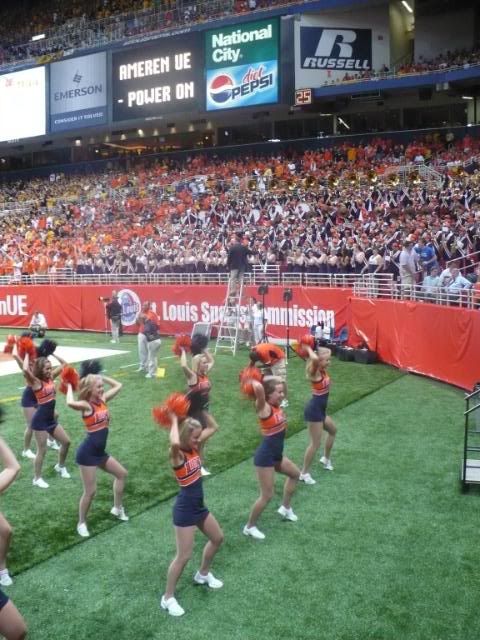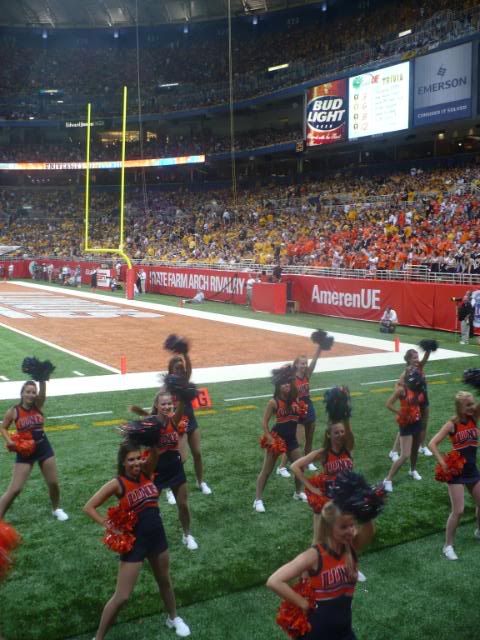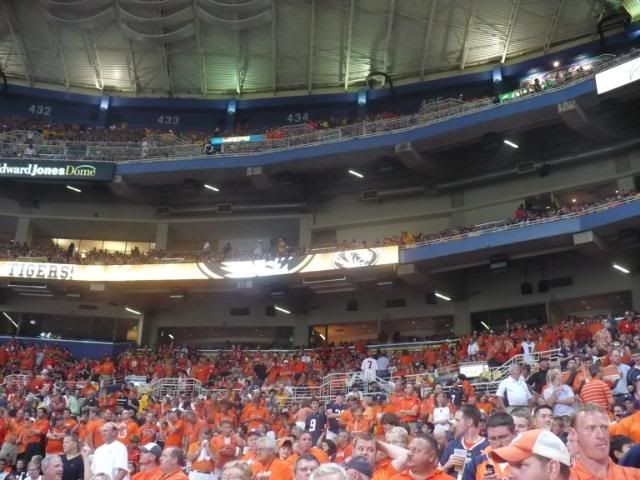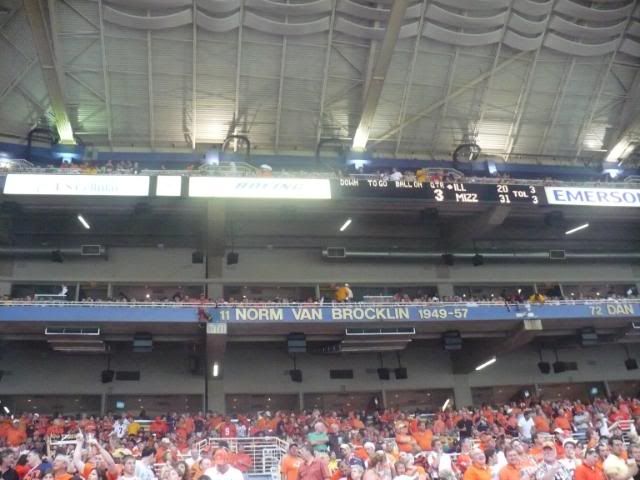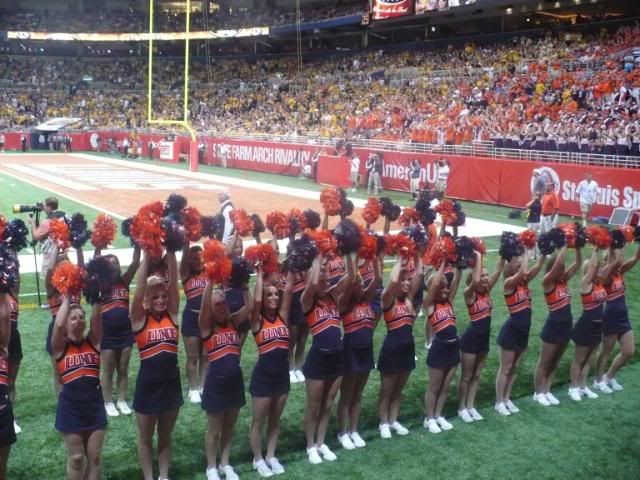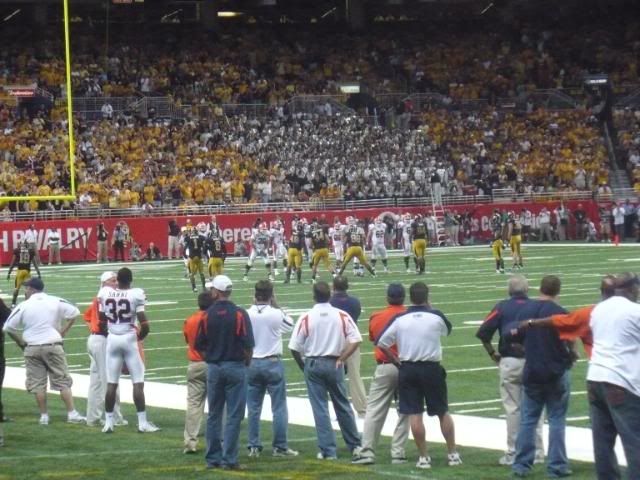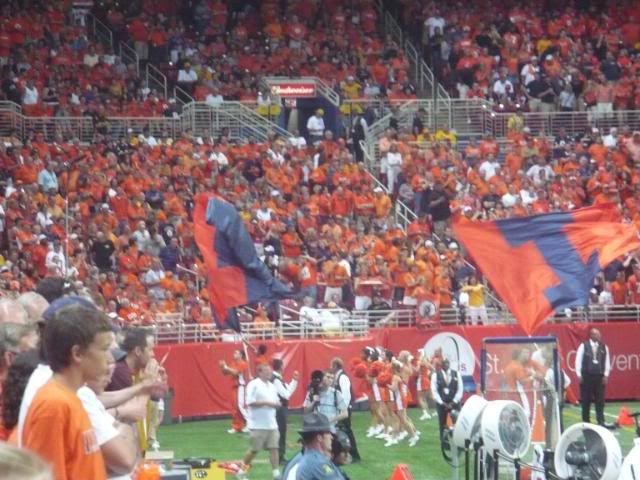 blurry pic looking back into Missouri as we walk over Eads Bridge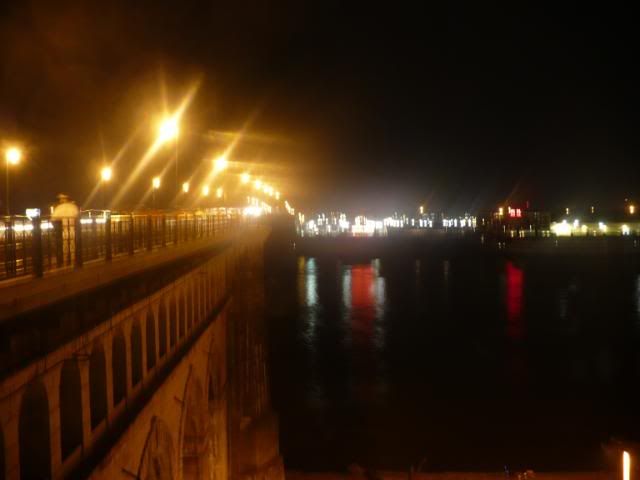 View of Illinois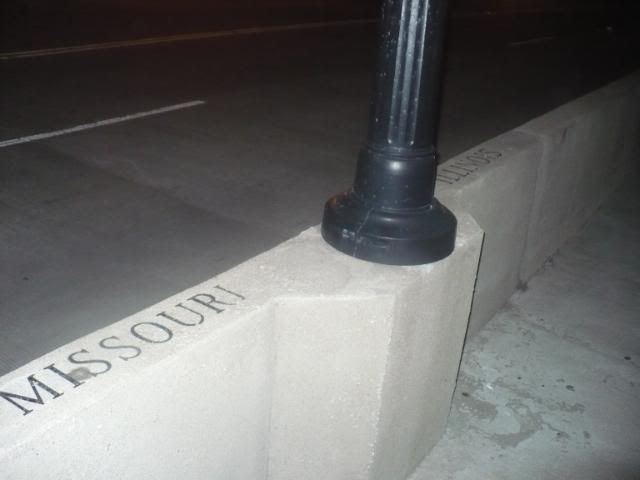 Halfway across the bridge... finally back in God's Country.